luxury Crested Butte vacation rental
Location
Location. Location.
The Tipple House is nestled high on the forested slopes of Mt. Crested Butte, is a one-of-a-kind rental property that redefines the mountain living experience.  The Tipple House is a unique mountain retreat built to capture the imagination and spirit of Crested Butte. Inspired by the past, the home embraces the character of Crested Butte's rich mining heritage and brings it up to date with the benefit of innovative architectural design and art-grade craftsmanship.  Overflowing with character, the Tipple House offers guests an unparalleled combination of historical charm, modern convenience, and rustic elegance.
Endless views & privacy – Tipple House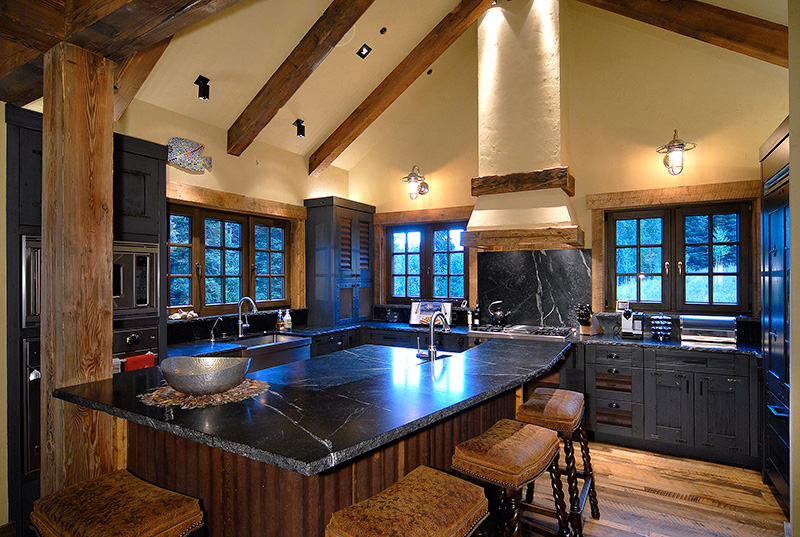 Everything you dreamed
of in one gorgeous house!
The Tipple House is strategically situated in Prospect, a 400-acre enclave development located upon the flanks of Mount Crested Butte.  This tranquil location offers ski in/ski out convenience and provides sweeping views, sunshine and serenity. Features include direct access to the ski mountain with four lift options; 276 acres of open space; borders shared with the Gunnison National Forest; miles of trails for winter and summer exploration, providing the most direct slope side access available in the West. The grounds surrounding the home are a mixture of wildflower meadows and majestic timber forest. The landscape remains simple and native while creating as little impact as possible.  A true natural getaway with scenic landscapes offers the ultimate escape from modern day hustle and bustle.  A stay in the Tipple House will energize the adventurous and soothe the soulful.
"Crested Butte may be the end of the road but it is the beginning of paradise".
The interior and exterior is
perfectly designed to accentuate
our mining heritage
Fabulous Vacation Home in an enchanting
area with great amenities
The Master Suite has a private office and the house has great wi-fi

Hot Tub, ski-in/ski-out, dining room, family room, sitting room,  ski/mud room, observatory, gourmet kitchen,  and more.
Surrounded by mountains, forest and the ski area. Recreation is right out the door!
6 Beautifully decorated guest rooms
6.5 modern and luxurious baths.
Over 5,000 square feet of art-grade craftsmanship and historical character.
4 bedrooms.
4 bath/2 half baths.
The tipple, or observatory area is all glass with a stunning 360-degree view of the surrounding mountain ranges.
Ski-in, ski-out convenience with direct private access to the slopes.  A well-equipped ski entry with ample storage, and an Austrian 15-pair boot dryer.
Master suite on the main level with separate sitting room, private deck, and walk-in closet. The ensuite bathroom features an extra-large soaking tub, separate shower, and is finished in rich Jerusalem gold limestone.
Guest bedrooms provide a variety of bedding configurations with a king bed, queen beds, trundle beds, and twin beds.  All guest bedrooms have ensuite bathrooms each with a truly unique character.  Finished in beautiful Carrara marble, gorgeous honey onyx, or opulent pillowed marble, each bathroom pampers its guests in spa-like comfort.
Kitchen with Viking Professional appliances, wine, and beer fridges, built-in Miele espresso machine, and plenty of room to spread out and create a culinary masterpiece on the magnificent soapstone countertops.  The adjacent dining room offers comfortable seating for ten while providing sweeping views of the surrounding mountains.
Innovative use of reclaimed materials throughout the home, including: antique oak floors, structural timbers, decorative siding, and rusty metal from a dismantled mining bunkhouse.
Distinctive gold-flecked granite walls, corridors, columns, and custom fireplace, bring a distinctive mining feel to the entire home.
Rare American Clay wall texture adds warmth and character to every room.
An intimate outdoor patio complete with a six-person hot tub and custom-built fire pit, overlooking the East River valley and surrounding mountain ranges.
A custom-built audio-visual system with high definition LED televisions, Blue Ray players, Apple TV, satellite TV, wireless internet connectivity, integrated home audio system, and a home theater room with a 60-inch screen and surround sound.
24-hour concierge service is available for guests' convenience.
Featured in the Wall Street Journal. Ultimate Ski-In/Ski-Out Luxury. Hot Tub, Media Room, Fire Pit, Incredible Views!
The story and the design
of the Tipple House
The story and the design of the Tipple House begin with inspiration from the industry that founded this remote paradise in the late 1800's.  The thriving mining industry that brought thousands of hard-working families to the west, spawned hundreds of towns and camps throughout the landscape.  The Tipple House utilizes materials reclaimed from a dilapidated miner's bunkhouse at the abandoned Gold Links Mine near Ohio City, Colorado.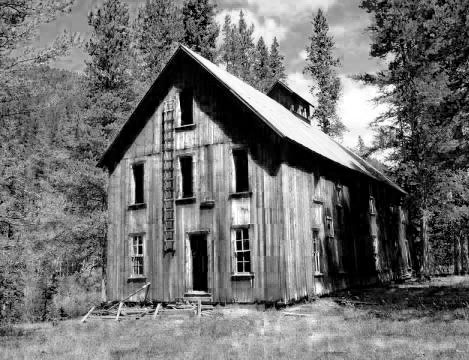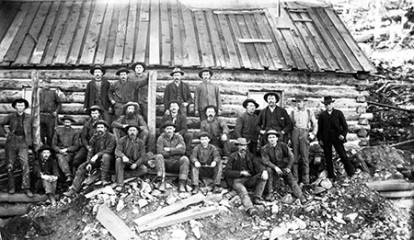 A construction crew camped out at the remote location for a month while they meticulously dismantled the 100-year-old bunkhouse and categorized every piece of wood. Every part of the old bunkhouse was used as is-holes, cracks, twists and all-for interior and exterior siding, doors, wainscoting and window trim. The home showcases a variety of challenging antique joinery methods and cuts for authenticity. The mine site also produced 125 tons of gold-flecked granite, which now adorns the foundation, garage, numerous interior walls, and the custom fireplace. The rusty bunkhouse metal roof, now sealed, is used as a design element on ceilings, walls and cabinets.
The namesake tipple, a towering mining structure that would tip coal from mining cars into larger rail cars, is reinvented in timber, glass and steel as the focal point of the home's exterior. It envelops the interior staircase and offers an observatory on top with 360-degree panoramic views of the surrounding mountains and forests.  Another unique design feature starts at the corridor adjacent to the living room and leads to the secluded master bedroom, which is crafted to look like a miner's log cabin, with log walls and a private sitting room.  Each and every room of the Tipple House is replete with its own unique character and charm.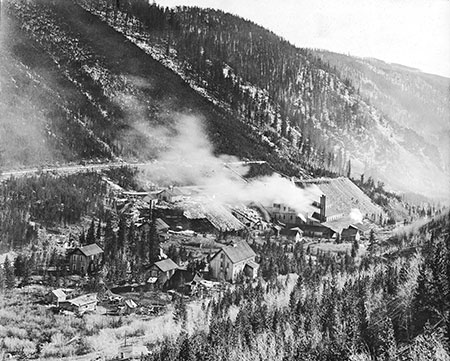 Contact us for any details
and to check availability.
The Tipple House is managed by Iron Horse Property Management in Crested Butte.
Call, or use the form below 888-417-4766